Sales
Gold jewellery
Gold jewellery, earrings, pendant chains, bracelets, charms and a large choice of rings, be it wedding bands, engagement, eternity, dress or signet rings.
Silver jewellery
Silver Jewellery including earrings, pendants, chains bracelets, crosses, St Christopher's and charms.
Clocks & watches
Watches by Timex Pulsar and Cannibal, all with a 2 year guarantee. Clocks by Seiko and Pulsar with a 12 month guarantee. Pocket watches by Royal London, Mechanical and Quartz with a 2 year guarantee.
Trophies & Shields
Cups shields and trophies for all your sporting needs. Please feel free to call in and pick up a trophy brochure that offers a huge range of goods we can order in for you.
Giftware
Zippo lighters along with Zippo fuel, flints and wicks.
Services, Batteries, Repairs and Alterations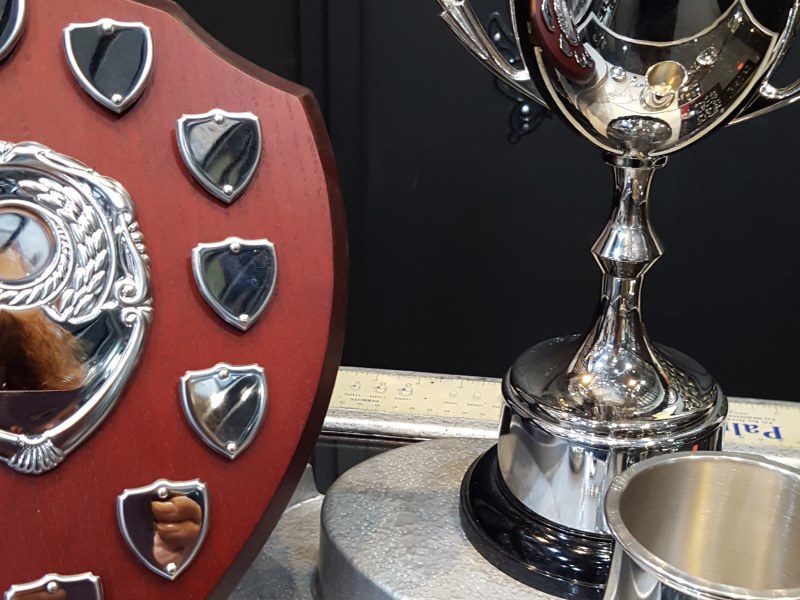 We offer a very quick and efficient watch repair service for your treasured quality watch, from complete servicing to just fitting new glasses.
We can offer a pressure test for water proof watches.
We fit batteries and shorten watch bracelets.
We also undertake an affordable jewellery repair service, simply bring in your item and we will be happy to provide you with a free quote for the work required.
Our repairs are mostly done locally and not sent through the post.
ENGRAVING DONE ON THE PREMISES
Quick and efficient Engraving done in house, cups shields, slavers, tankards, dog tags picture frames, bracelets rings and much more